Part 1 Production scale, raw materials and product specifications
1.Production scale: annual production of 100-1.4 million tons of hot rolling coil
2.Raw materials:carbon structural steel, high quality carbon structural steel, stainless steel
3.Product specifications:
Thickness: stainless steel 2.5-4 mm, plain carbon steel: 2.0-12 mm,
Steel coil inner diameter: 520
Steel coil outer diameter: maximum coil weight: 10
Part 2 Process flow introduction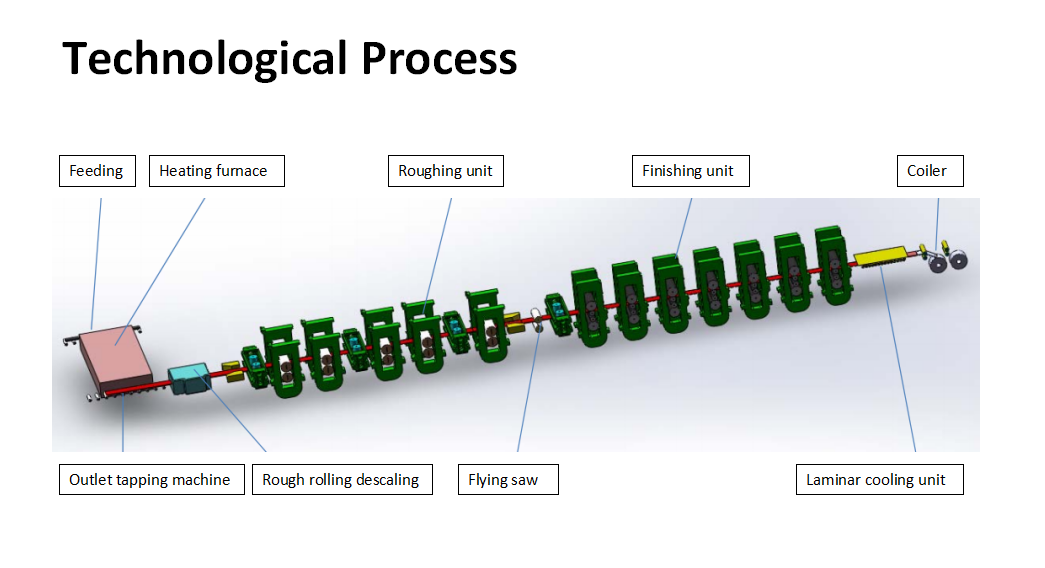 Part 3
Unit equipment level and its characteristics
The hot rolling steel strip mill is in a leading position among similar domestic rolling mills, which is in line with the technical level of the advanced wide-strip hot continuous rolling mill equipment introduced in China. The main technical features are as follows:
1: High pressure water descaling system is installed on the roughing descaling roller table, the entrance of E1 vertical roller mill and the entrance of finishing mill to ensure the surface quality of strip steel.
2: Coarse and fine vertical rolling mill with AWC and SSC functions, flat rolling mill with full hydraulic pressure, hydraulic APC and AGC functions.
3:The middle roller table adopts the heat insulation cover device, which can slow down the temperature drop of the intermediate billet, reduce the dust diffusion, improve the operating environment of the lathe workers and operators, and reduce the investment.
4. Use rotary drum flying shears to cut off the irregular head and tail before the intermediate strip enters the finishing mill, so as to realize the online quick replacement of the cutting edge.
5: the guide guard of the finishing rolling area is hydraulic control opening degree, in the form of full hydraulic roller change;The finishing mill is equipped with a quick roll changing system of working roll and supporting roll.
6: the surface of the output roller table is hard spray welding layer, smooth and wear-resistant, ensuring the surface quality of the strip steel;The water pipes of laminar cooling device are arranged up and down, and the length direction is divided into coarse adjusting section and fine adjusting section to cool the strip steel respectively to ensure the product performance;
7: the front of the coiler is respectively equipped with short stroke control of the hydraulic side guide plate, to ensure the strict alignment of the strip, improve the roll shape;
8: full hydraulic four-roll roll underground coiler, roll with automatic step control (AJC) function
PART4
Main equipment structure parameters
1. Furnace area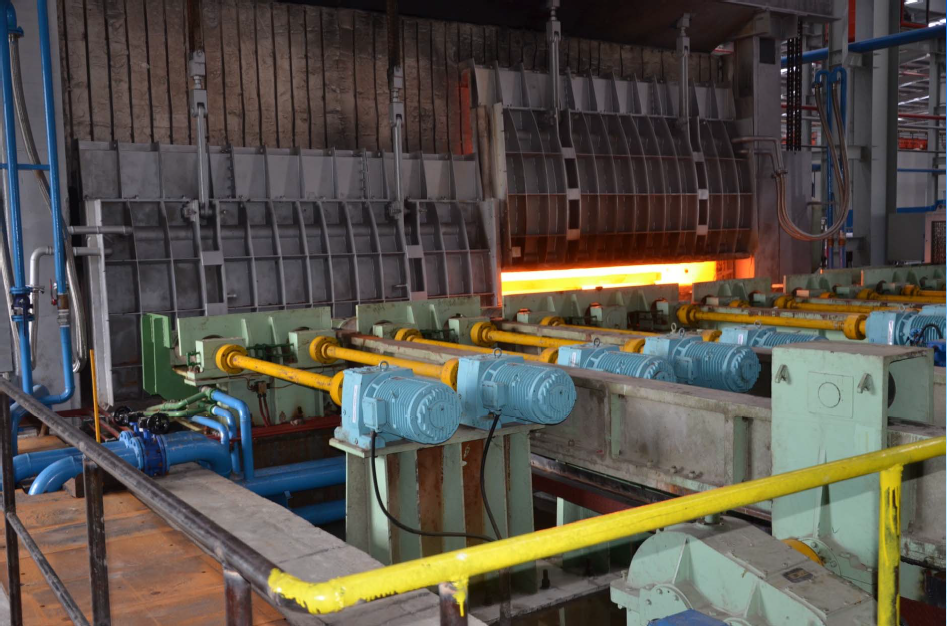 2. The area of rolling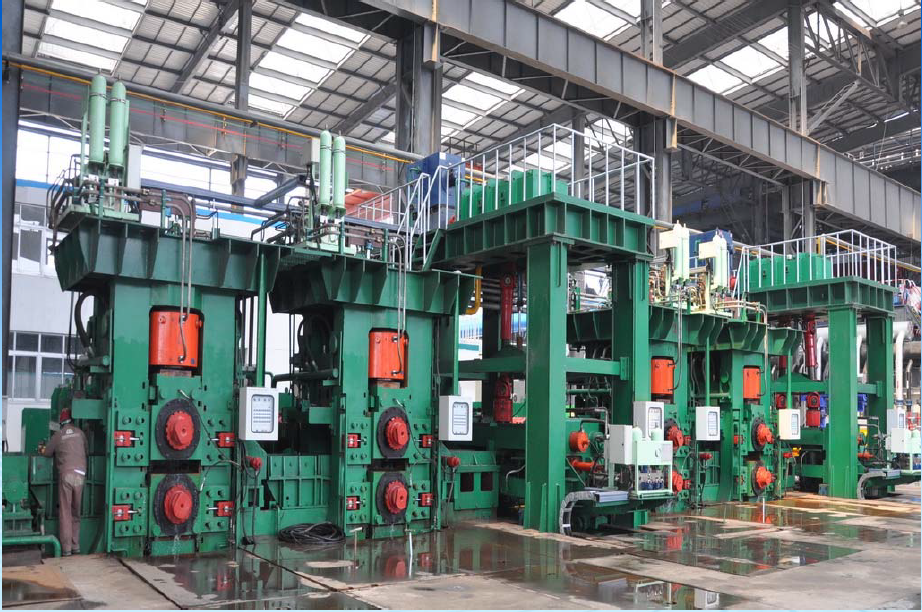 3.Collecting area